Magical beginnings

Twelve brands and a global presence: the Volkswagen Group offers young people a raft of opportunities for embarking on their careers. There is a wide range of job profiles to suit many different talents.
Text: Laurin Paschek ___ Photography: Matthias Haslauer, Jonathan Browning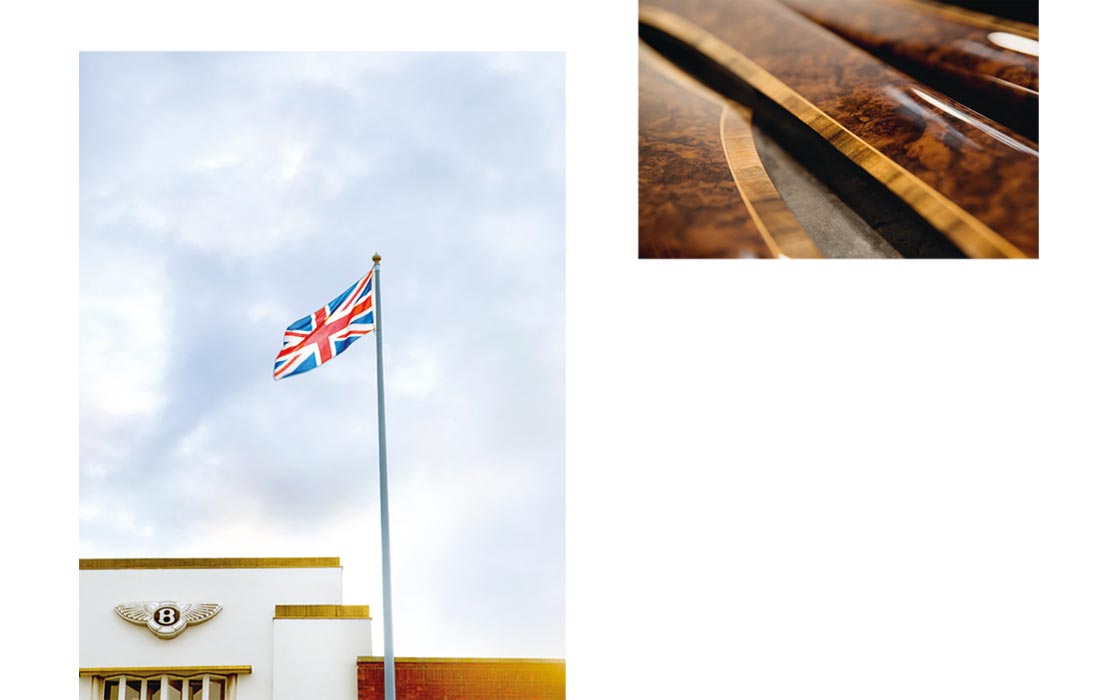 Matt Lewis (23) took the plunge at the end of 2014 when he began training as a wood apprentice at Bentley. Wood was pretty much an unknown quantity for him until then. So he was all the more fascinated by how a piece of wood can be transformed into an elegant part for the interior of a luxury sedan. "I don't mind if that means getting my hands dirty every now and then", Matt says with a grin. "Theory isn't really my thing, but I do like to learn with all my senses. I enjoy the feel of a work piece, for instance, and the way I can shape it with my own hands." There is no escaping the classroom, though, with weekly lessons on basic theory as well as class sessions in the "Bentley Wood Shop Studio". Apart from that, Matt practices on the factory's lathes and milling machines. He is currently learning how to use a high-tech lathe with sophisticated control technology to craft very complex high-precision shapes from pieces of wood.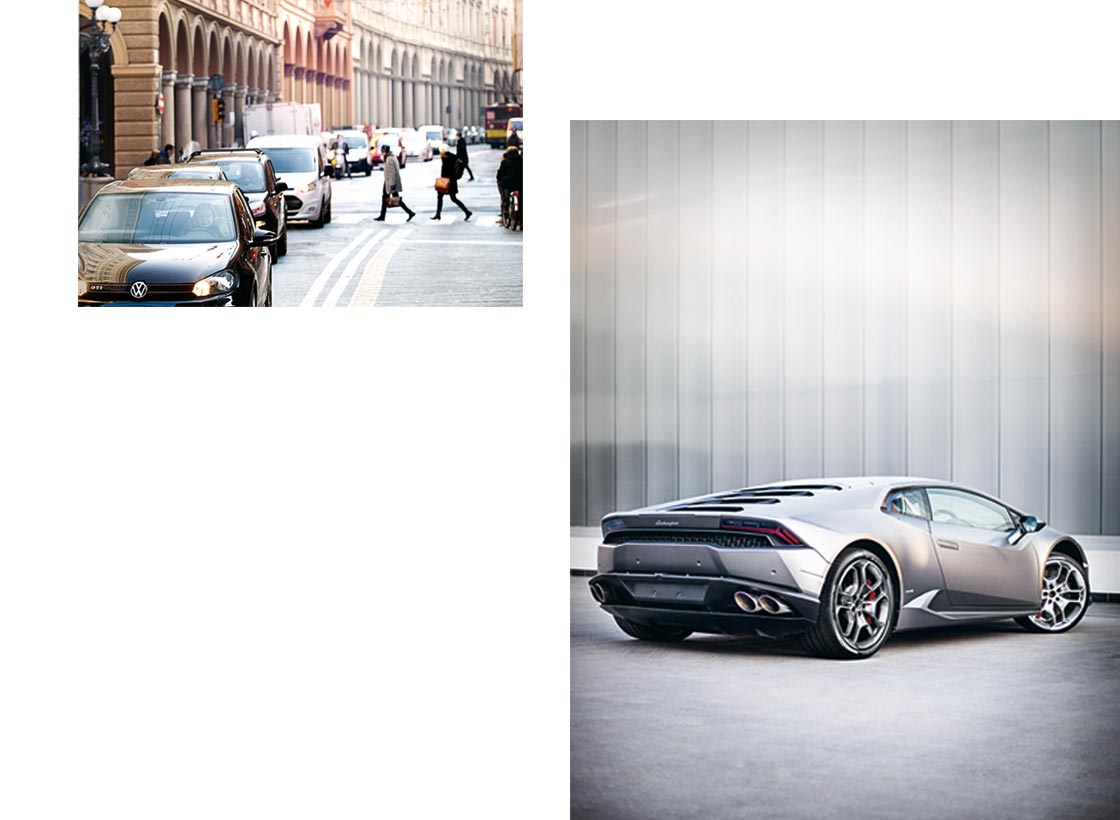 To be among the best – that was what inspired Giulia Righi (29) and Diego Guerri (27) to start their careers with Lamborghini once they had completed their industrial engineering studies. What they learnt was the constantly strive for perfection. Both started training as mechatronics technicians at the sports car manufacturer at the same time, albeit in different departments. Giulia worked in Production where she learnt how to optimize processes, for example by using virtual analysis. "I also had the opportunity to find out more about cross-cutting issues such as work organization and stress management", she says. Diego completed his vocational training in the Pre-Series Center, working on new concepts for the interior and exterior trim on Lamborghini models. "This involved teamwork with several departments, from Development and Quality Assurance through to Production", Diego explains. Both successfully completed their training a little while ago, but their fascination with Lamborghini continues: Giulia is a production expert for the new Huracán Spyder1, Diego works in the Pre-Series Center as an analyst for the Aventador2.
1 Lamborghini Huracán LP 610-4 Spyder fuel consumption in l/100 km combined 12.3; CO2 emissions in g/km combined 285; CO2 efficiency class G.
2 Lamborghini Aventador fuel consumption in l/100 km combined 16.0; CO2 emissions in g/km combined 370; CO2 efficiency class G.
Lamborghini Huracán fuel consumption in l/100 km combined from 12.5 to 11.9; CO2 emissions in g/km combined from 290 to 278; CO2 efficiency class G.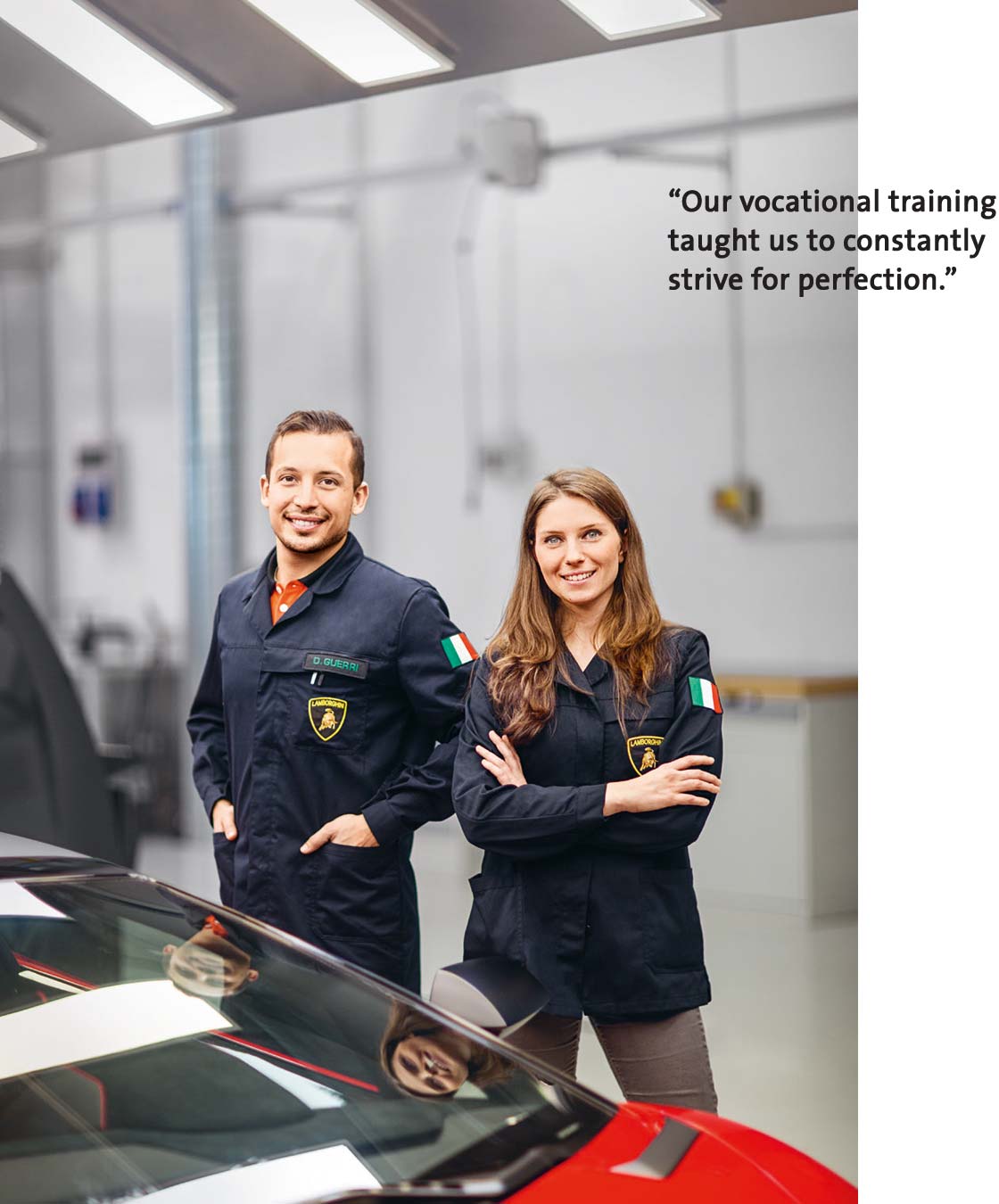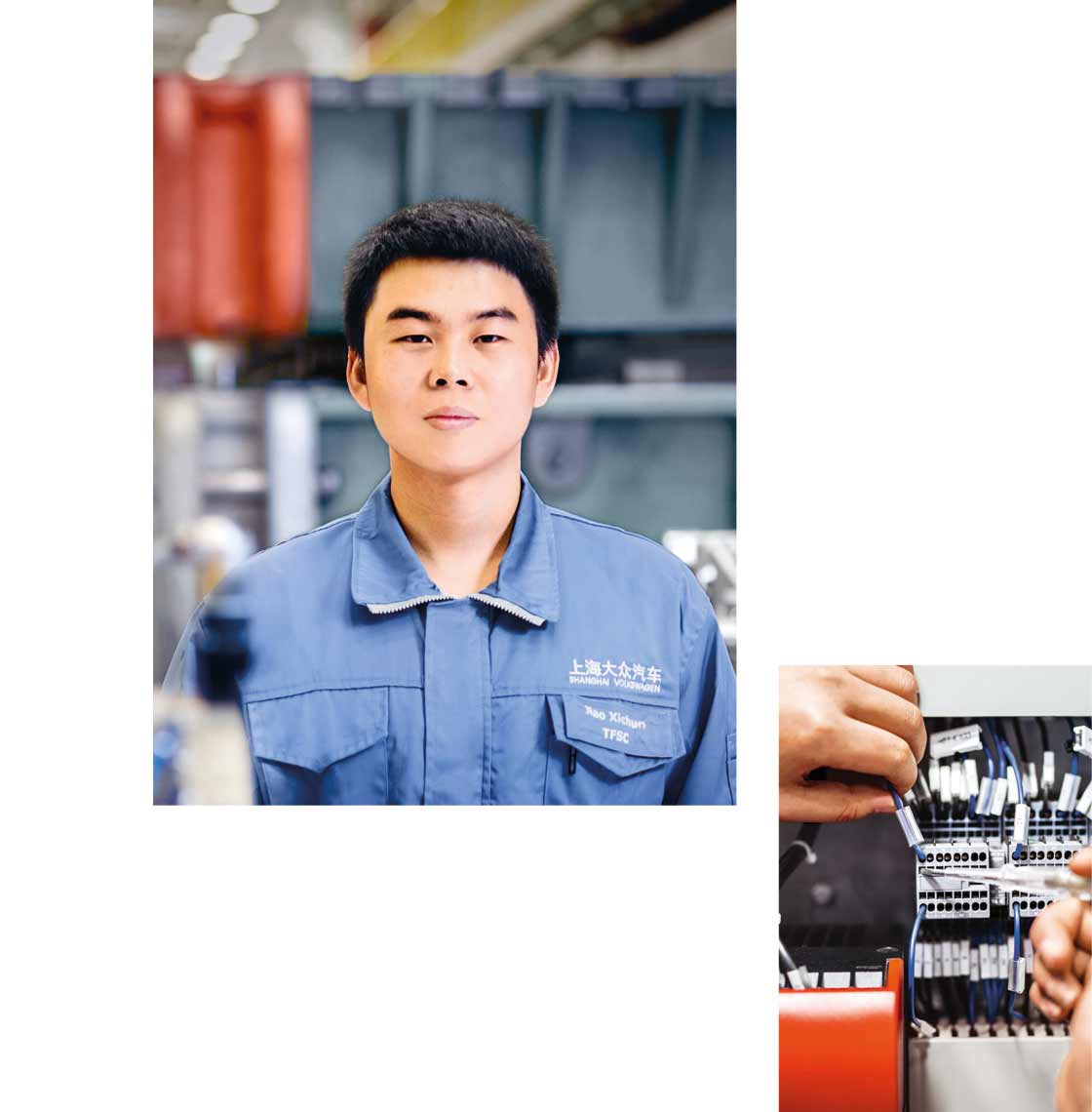 Xichun Jiao (22) is firmly convinced that "the best teacher is a genuine interest in what you are learning". His fascination with electronics began at an early age. Not long before he graduated, Volkswagen and one of its chinese joint venture partners SAIC, organized a career information day at Xichun's school. He went along and discovered that the company offered vocational training to become an electronics technician for automation technology. He put together the paperwork the same day, sent off his application – and was accepted. During his training, Xichun worked on data transmission over power lines and installed control systems at the company's plants. "One really exciting project was about a factory hall for pressing body parts", Xichun says. Together with his colleagues he designed and programmed an intelligent control system for the lighting technology. Xichun has now successfully completed his training and has stayed on with SAIC VOLKSWAGEN.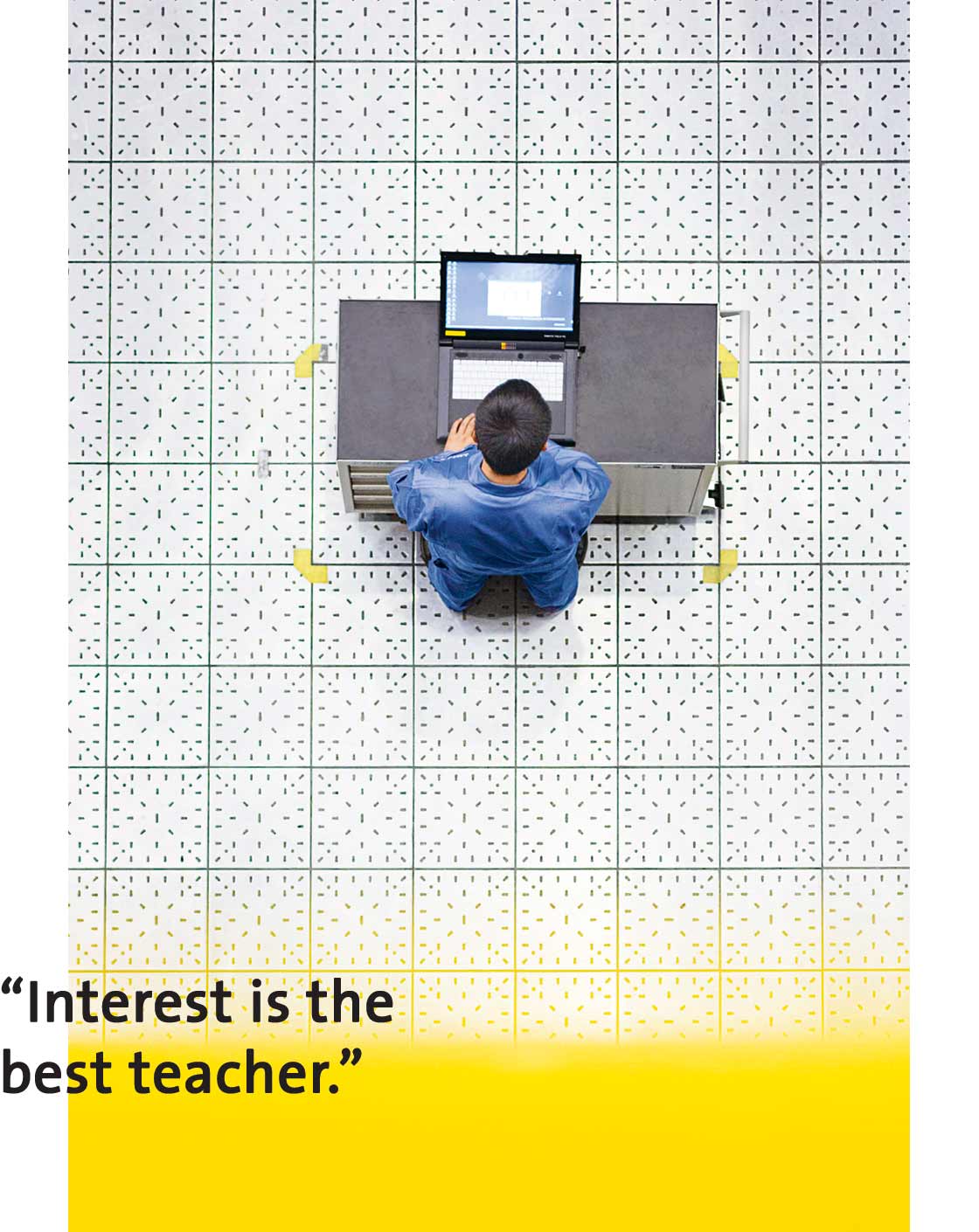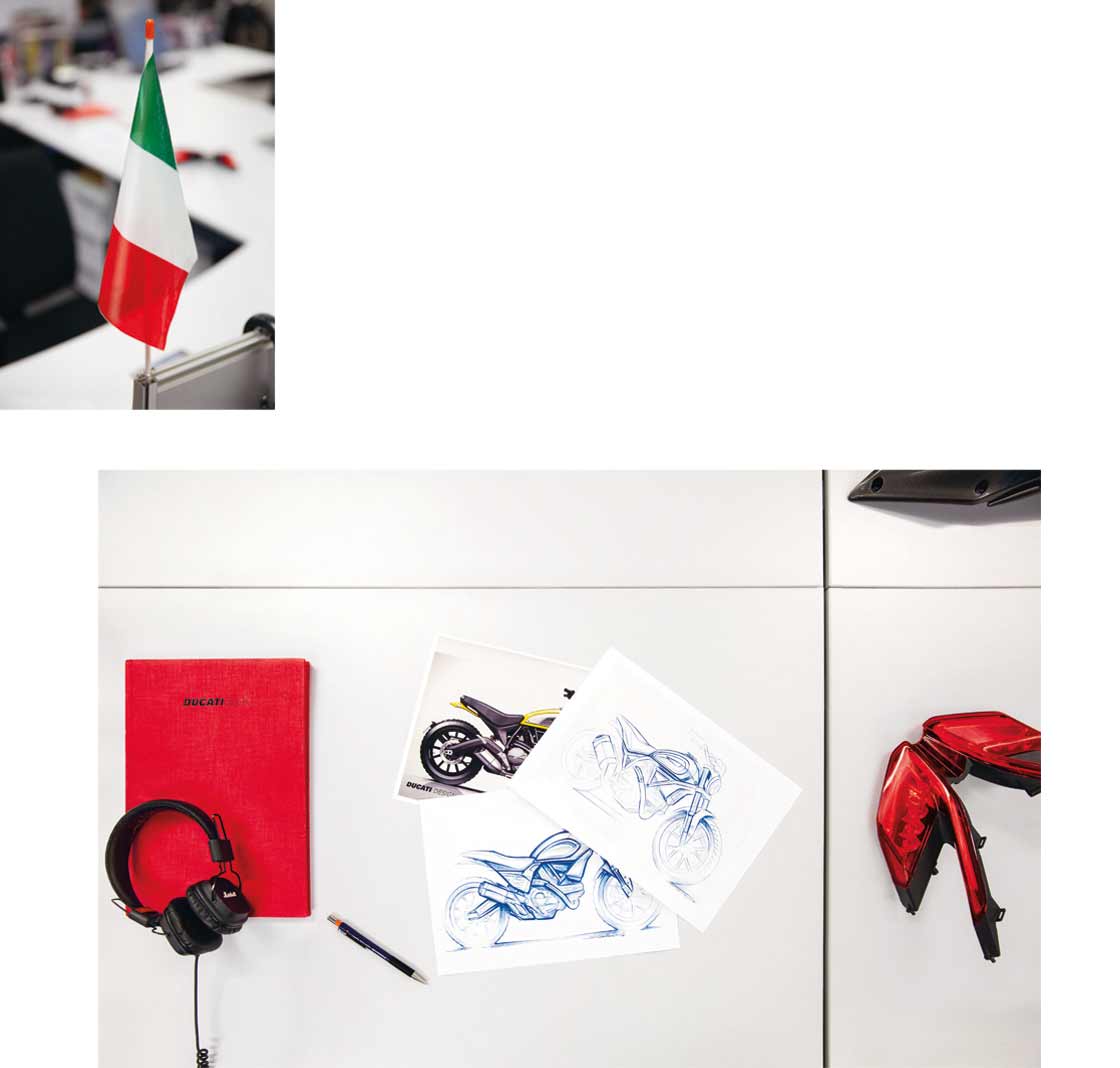 Julien Clement (27) inherited his passion for motorcycles from his father and his talent for drawing from his mother. This combination inspired the young Frenchman to study design at an academy not far from Lille after graduating from high school. A fellow student put him in touch with Ducati while he was looking for somewhere to complete his six-month mandatory internship during the fourth year of his studies. That took him to Bologna where he decided to work on a special project: Julien was tasked with coming up with the first draft of the new Scrambler design. He presented a convincing modern interpretation of the iconic dual-purpose bike which made a name for itself in the 1970s: Ducati revived the Scrambler in 2015, and Julien is now the Ducati Scrambler Designer. "I'm living my dream", he says. "I was in the right place with the right idea at the right time."