App-eritif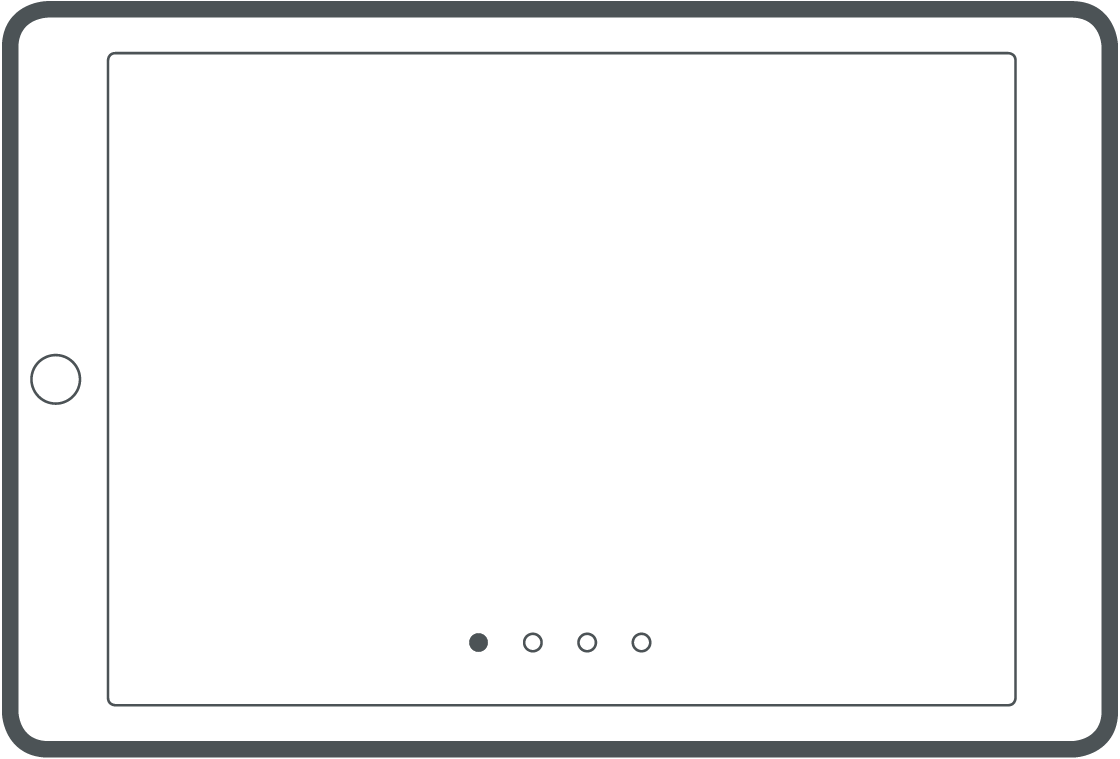 Paying for your parking ticket with one click via your cell phone. Locating your nearest available e-charging station. Or testing your dream car in the virtual world. Three innovative apps from Volkswagen make life easier for drivers and car buyers.
Text: Laurin Paschek ___
Photography: Matthias Haslauer, Alena Toscano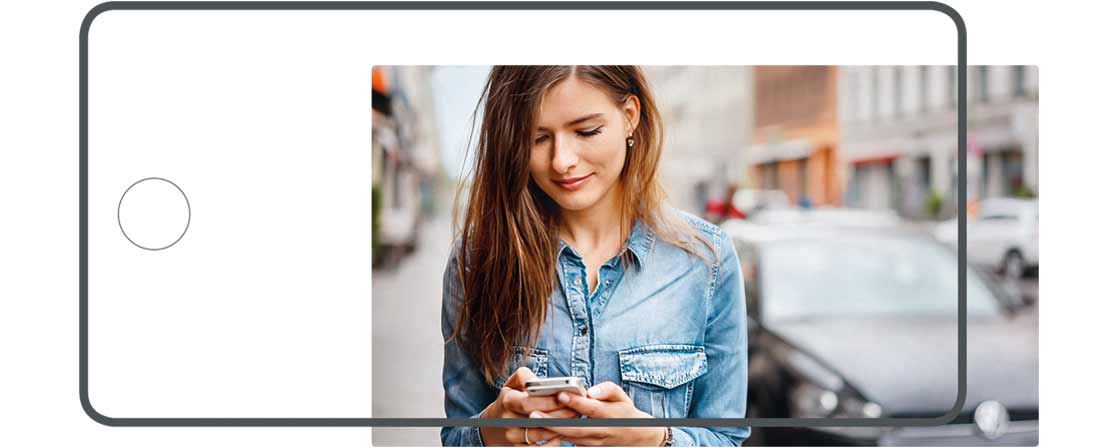 Park App
Category: Digital mobility services
Development: Volkswagen
Functions: App for buying a parking ticket
"Park, click – and you're done!"

___ Malena Bendig, test user
"As a test user in Berlin I tried out Volkswagen's Park app, which is still in the test phase at the moment. In future it will let you buy a parking ticket without having to use the ticket machine. That's very convenient because you don't always have the right small change. It's so easy to pay with the app. My parking time is charged precisely on a per-minute basis and billed directly. If my car is parked for longer than I planned, there's no risk of having to pay a fine. And if I return early, I only have to pay for the time I have actually parked. A disc on the windscreen notifies the parking enforcement officers that I am paying via app. There are plans for more useful services via app in the future."

Charge&Fuel App
Category: E-mobility, services
Development: Volkswagen Financial Services
Functions: Locating free charging points, charging and paying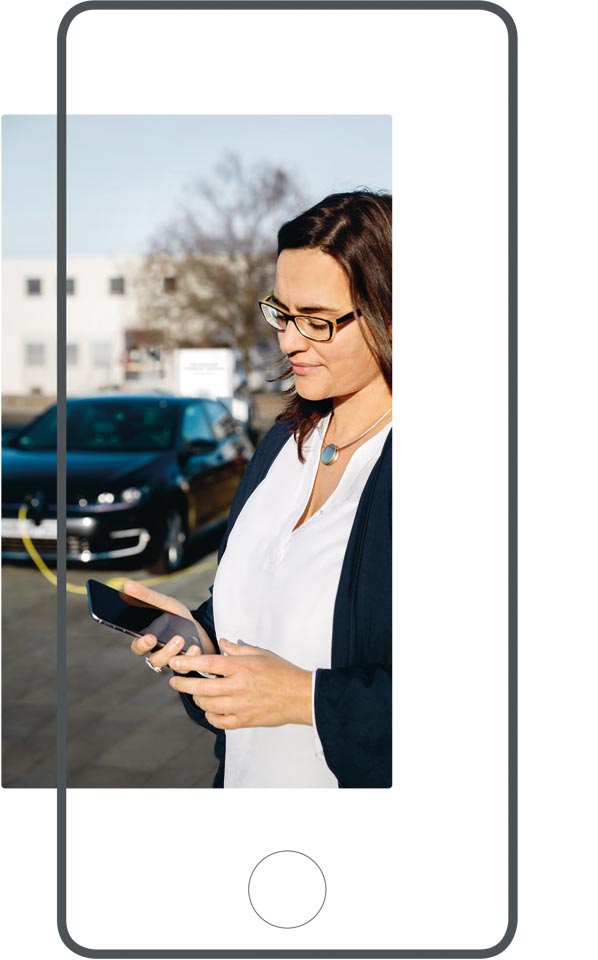 "Locating charging points the easy way"

___ Caroline Hattesohl, project manager
"It isn't always easy for electric car drivers to locate the nearest available charging point. And once they have found it, the next hurdle is often authentication and billing. That is why we developed the Charge&Fuel app for electric or plug-in hybrid models from the Volkswagen Passenger Cars and Audi brands. With the app, users can locate over 3,000 charging points throughout Germany. Because charging points are often situated in inconspicuous locations, we have put together detailed descriptions plus photos along with precise navigation instructions for all locations. Using the combination of Charge&Fuel app and Charge&Fuel card, completing authentication and starting the charging process is easy because all the charging points listed in the app are compatible with our system. Charging doesn't cost anything at the moment. From mid-2016, we will be offering electricity at a very attractive rate. Customers receive a single monthly bill itemizing all fuel and charging transactions."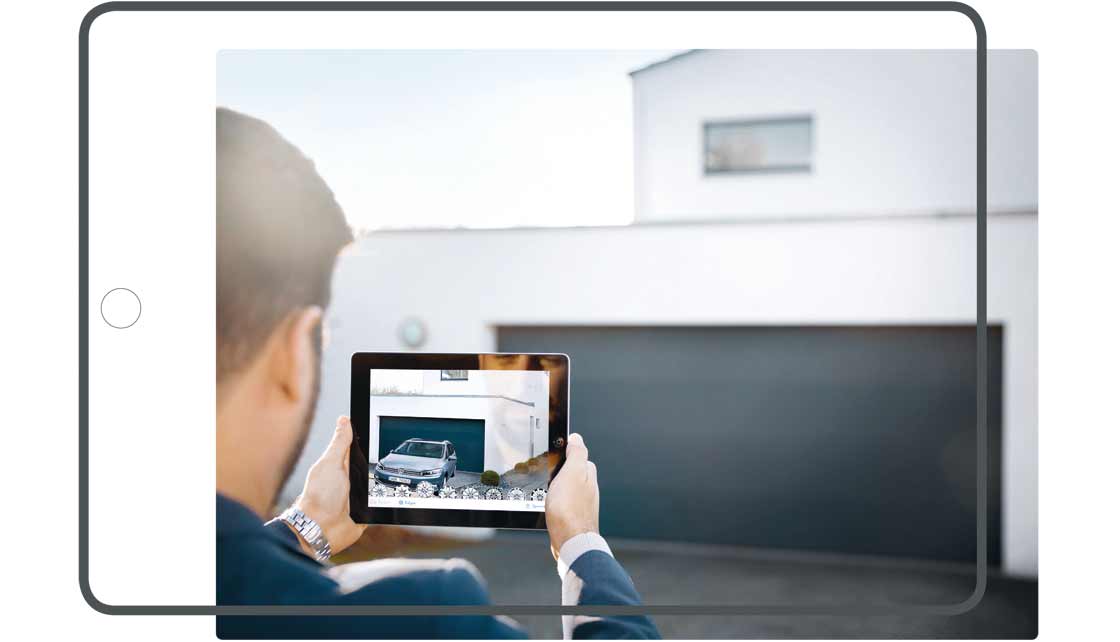 seeMore App
Category: New car purchase
Development: Volkswagen
Functions: Configuring new vehicles as interactive 3-D models
"My dream car as a 3-D model"

___ Andrés Hernández, new car customer
"The seeMore app is great fun because you can park your dream car right outside your front door in the virtual world. That's what I did with my new Touran1. First of all, you choose a 3-D model of your dream car on your tablet. Then the app accesses the camera and places the model right in the middle of your surroundings. I made a screenshot of the new Touran parked next to my house and sent it off to my friends straight away. But the app can do a lot more than that: you can open the doors and the tailgate of the 3-D model, for instance, and zoom in to take a look inside. It feels like you're actually sitting in the car and looking at the interior features. The app responds when you move the tablet and gives you a 360-degree display."
1 Volkswagen Touran fuel consumption in l/100 km combined from 6.2 to 4.2; CO2 emissions in g/km combined from 142 to 109; CO2 efficiency class A+ to B.
Volkswagen Golf fuel consumption in l/100 km combined from 12.4 to 1.5; energy consumption in kWh/100 km combined from 12.7 to 11.4; natural gas consumption in m3/100 km combined from 5.3 to 3.4; CO2 emissions in g/km combined from 165 to 0; CO2 efficiency class A+ to E.
olkswagen e-Golf energy consumption in kWh/100 km combined 12.7; CO2 emissions in g/km combined 0; CO2 efficiency class A+.