SEAT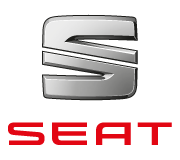 SEAT's positive business development continued in 2015. Demand for the Spanish brand's vehicles grew in almost all markets. The CONNECT special editions, which are available across all series, provide extra comfort and the latest in infotainment.
BUSINESS DEVELOPMENT
The SEAT brand had a successful year in 2015, unveiling new models that were enthusiastically received by customers. The CONNECT special editions are available in all series and offer connectivity at the highest level. With the latest generation of the infotainment systems, the SEAT Full Link connection and the exclusive SEAT ConnectApp, which is already pre-installed on the smartphone delivered with the car, the vehicles connect to the latest media technology with intuitive operation and a high level of safety. Emotional design, superior performance and the latest technology are combined in the new Ibiza Cupra – that is how one of the most dynamic vehicles in the compact class was created. The SEAT 20V20 show car presented in the reporting period systematically enhances the Spanish brand's recognized design language; it combines the dynamic lines of a sport coupé with the imposing presence of an SUV and the flexibility of a mid-range estate. The successful concept car is rounded off by an intelligent lightweight design, a diverse range of drive technologies, numerous driver assistance systems and an innovative cockpit.
The SEAT brand's deliveries to customers increased by 2.4% to 400 thousand vehicles in fiscal year 2015. Sales increased in almost all markets, in Western Europe particularly in Italy (+22.1%) and Spain (+14.3%), in Central Europe particularly in the Czech Republic (+16.6%) and Poland (+16.2%). The Ibiza, Leon ST and Alhambra models were especially popular with customers.
The SEAT brand sold 544 thousand vehicles in the reporting period, which was 8.4% more than a year earlier. The Q3 produced for Audi is included in this figure.
In 2015, SEAT produced 415 thousand vehicles, exceeding the previous year's figure by 5.1%.
SALES REVENUE AND EARNINGS
The SEAT brand generated sales revenue of €8.6 billion in fiscal year 2015, an increase of 11.3% year-on-year. At €−10 (−127) million in the reporting period, operating result showed a marked improvement. This was primarily due to increased volumes, positive exchange rate effects and cost optimization. The operating return on sales improved to −0.1 (−1.6)%.
Vehicles delivered in 2015
| | | | | |
| --- | --- | --- | --- | --- |
| PRODUCTION | | | | |
| Units | | 2015 | | 2014 |
| | | | | |
| Leon | | 169,455 | | 157,087 |
| Ibiza | | 160,451 | | 153,633 |
| Altea/Toledo | | 32,729 | | 35,683 |
| Alhambra | | 27,925 | | 22,612 |
| Mii | | 24,516 | | 25,845 |
| | | 415,076 | | 394,860 |
| | | | | | | |
| --- | --- | --- | --- | --- | --- | --- |
| SEAT BRAND | | | | | | |
| | | 2015 | | 2014 | | % |
| | | | | | | |
| Deliveries (thousand units) | | 400 | | 391 | | +2.4 |
| Vehicle sales | | 544 | | 501 | | +8.4 |
| Production | | 415 | | 395 | | +5.1 |
| Sales revenue (€ million) | | 8,572 | | 7,699 | | +11.3 |
| Operating result | | −10 | | −127 | | +92.0 |
| as % of sales revenue | | −0.1 | | −1.6 | | |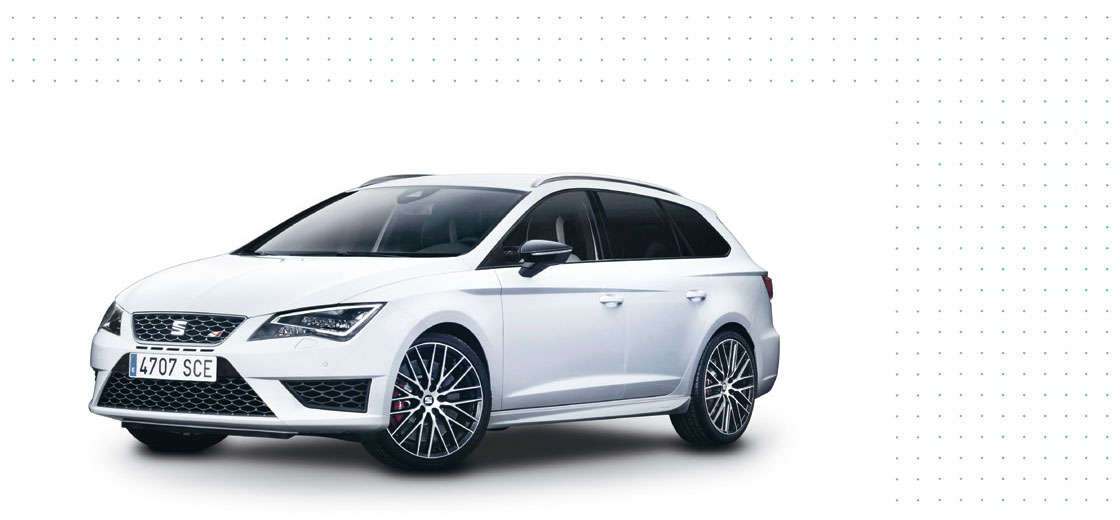 DELIVERIES BY MARKET
in percent