Bentley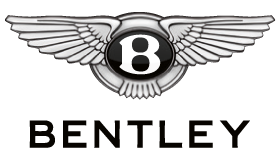 The Bentley brand introduced the latest generation of the successful Continental GT in 2015. The British traditional brand unveiled the Bentayga, a new series and the Group's first luxury SUV.
BUSINESS DEVELOPMENT
In 2015, Bentley launched the revamped Continental GT with enhanced design and technology. Redesigned bumpers and more clearly outlined fenders lend the Grand Tourer an even more confident appearance; in addition, its dynamic W12 twin turbo engine has been re-engineered. In the luxurious interior, the occupants can now use their mobile devices to access the Internet via the vehicle's own WI-FI hotspot. Furthermore, production of the new Bentayga model began in the reporting period. The Bentayga is the Group's first luxury SUV and propels the SUV segment into new territory. The Bentayga has a powerful 12-cylinder TSI engine with 447 kW (608 PS) under the bonnet, giving it a top speed of 301 km/h. Drivers can choose from four on-road and four off-road modes depending on the surface. Making its world debut in the Bentayga is an electronic active roll stabilization system that gives the SUV optimum comfort with maximum driving stability.
The Bentley brand's deliveries to customers in 2015 totaled 10,100 (11,020) vehicles and thus exceeded the 10,000 mark for the third year in a row. The USA remains the largest single market for Bentley – more than one-quarter of vehicles were delivered there. The brand saw growth in Western Europe (+8.6%) and Japan (+15.4%).
Bentley sold 10,616 vehicles worldwide in the reporting period; that was 2.9% fewer than in the year before. The Continental GT and Mulsanne models were in greater demand than in 2014.
Production at the Bentley brand fell by 1.3% year-on-year in 2015 to 10,888 vehicles. Production of the Bentayga commenced at the company's base in Crewe.
SALES REVENUE AND EARNINGS
At €1.9 billion, Bentley's sales revenue in the reporting period was up 10.9% on the prior-year figure. Operating result, by contrast, decreased 34.9% to €110 million. Positive exchange rate effects and cost reductions were unable to compensate for the impact of lower volumes and increased upfront expenditures for new products. The operating return on sales was 5.7 (9.7)%.
Expands the product portfolio
| | | | | |
| --- | --- | --- | --- | --- |
| PRODUCTION | | | | |
| Units | | 2015 | | 2014 |
| | | | | |
| Continental GT Coupé | | 3,997 | | 3,442 |
| Flying Spur | | 3,660 | | 4,556 |
| Continental GT Cabriolet | | 2,216 | | 2,151 |
| Mulsanne | | 919 | | 884 |
| Bentayga | | 96 | | – |
| | | 10,888 | | 11,033 |
| | | | | | | |
| --- | --- | --- | --- | --- | --- | --- |
| BENTLEY BRAND | | | | | | |
| | | 2015 | | 2014 | | % |
| | | | | | | |
| Deliveries (units) | | 10,100 | | 11,020 | | −8.3 |
| Vehicle sales | | 10,616 | | 10,930 | | −2.9 |
| Production | | 10,888 | | 11,033 | | −1.3 |
| Sales revenue (€ million) | | 1,936 | | 1,746 | | +10.9 |
| Operating result | | 110 | | 170 | | −34.9 |
| as % of sales revenue | | 5.7 | | 9.7 | | |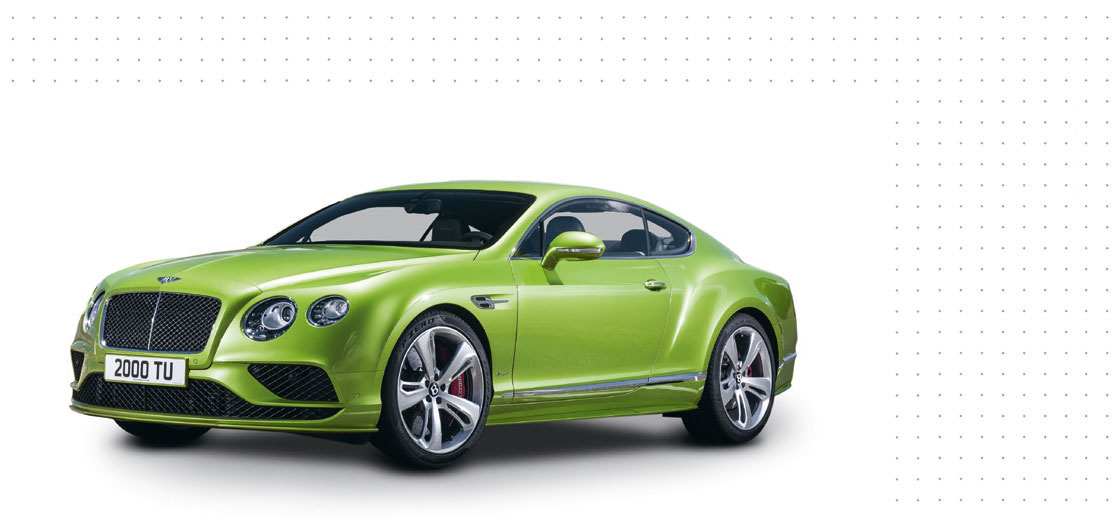 DELIVERIES BY MARKET
in percent