Scania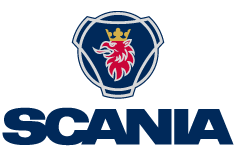 Scania strengthened its position in 2015 with sustainable solutions: Scania is the commercial vehicle manufacturer with the most comprehensive offering of engines for alternative fuels. The expansion of the service business contributed to the increase in the operating result.
BUSINESS DEVELOPMENT
The Swedish Scania brand boosted its position in 2015 as the truck manufacturer with the most comprehensive offering of engines for alternative fuels. The new bioethanol engine is the first that meets the requirements of the Euro 6 standard. With the P 280 Scania launched the fourth generation of trucks powered by this type of fuel. In addition, Scania presented a hybrid truck for urban use, which can operate solely on electric power or on renewable biofuels; it also meets the Euro 6 emission standard. Scania's Fleet Management Services, a telematic service integrated into the vehicle, is another example of sustainable logistics services. The system, which won the German Telematics Award in 2015, can help reduce fuel consumption by up to 10%.
The key figures presented in this chapter comprise Scania's Trucks and Buses, Industrial and Marine Engines, and Financial Services businesses.
In Europe, the commercial vehicle business grew in 2015 compared with the previous year, in which business had been adversely affected by the introduction of the Euro 6 emission standard. The situation in Brazil and Russia worsened in the reporting period as a result of a further sharp drop in demand.
In fiscal year 2015, orders received by the Scania brand decreased by 7.1% to 77 thousand vehicles. In Western Europe, however, orders were up on 2014; this is primarily due to Scania's leading position in Euro 6 engines, its many years of experience with consumption-optimized vehicles and its wide range of alternative drive systems. Deliveries worldwide decreased to 77 (80) thousand vehicles. The growth and market share increases in Europe were unable to compensate for the considerable declines in Brazil and Russia, however. Bus deliveries were on a par with the previous year, amounting to 7 (7) thousand units; demand for services and replacement parts, on the other hand, increased significantly. The healthy growth of Scania Financial Services continued in 2015.
In 2015, the Scania brand produced 79 (82) thousand commercial vehicles (−3.5%), including 7 (7) thousand buses.
SALES REVENUE AND EARNINGS
The Scania brand generated sales revenue of €10.5 (10.4) billion in 2015, up slightly on the previous year. Operating result improved to €1,027 (955) million; the expansion of the service business and exchange rates had a positive effect. The brand's operating return on sales increased in fiscal year 2015 to 9.8 (9.2)%.
| | | | | |
| --- | --- | --- | --- | --- |
| PRODUCTION | | | | |
| Units | | 2015 | | 2014 |
| | | | | |
| Trucks | | 72,382 | | 75,287 |
| Buses | | 6,964 | | 6,921 |
| | | 79,346 | | 82,208 |
| | | | | | | |
| --- | --- | --- | --- | --- | --- | --- |
| SCANIA BRAND | | | | | | |
| | | 2015 | | 2014 | | % |
| | | | | | | |
| Orders received (thousand units) | | 77 | | 83 | | −7.1 |
| Deliveries | | 77 | | 80 | | −4.0 |
| Vehicle sales | | 78 | | 80 | | −2.7 |
| Production | | 79 | | 82 | | −3.5 |
| Sales revenue (€ million) | | 10,479 | | 10,381 | | +0.9 |
| Operating result | | 1,027 | | 955 | | +7.5 |
| as % of sales revenue | | 9.8 | | 9.2 | | |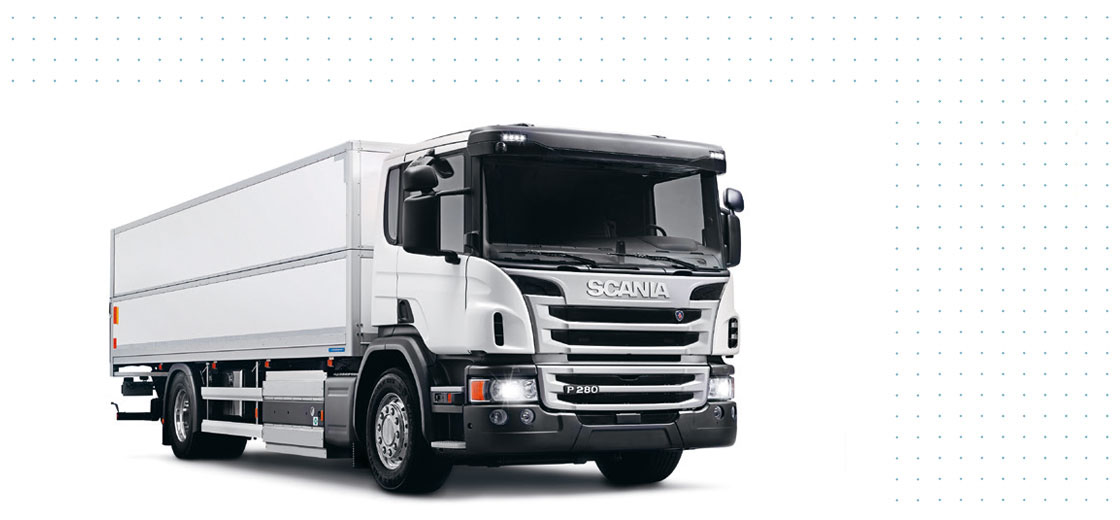 DELIVERIES BY MARKET
in percent