Question time

Efficient, connected and safe mobility is not a pipe dream, but is already becoming reality on our roads today. Three examples from the Volkswagen Group illustrate where and how innovative technologies are proving themselves in everyday use.
Text: Laurin Paschek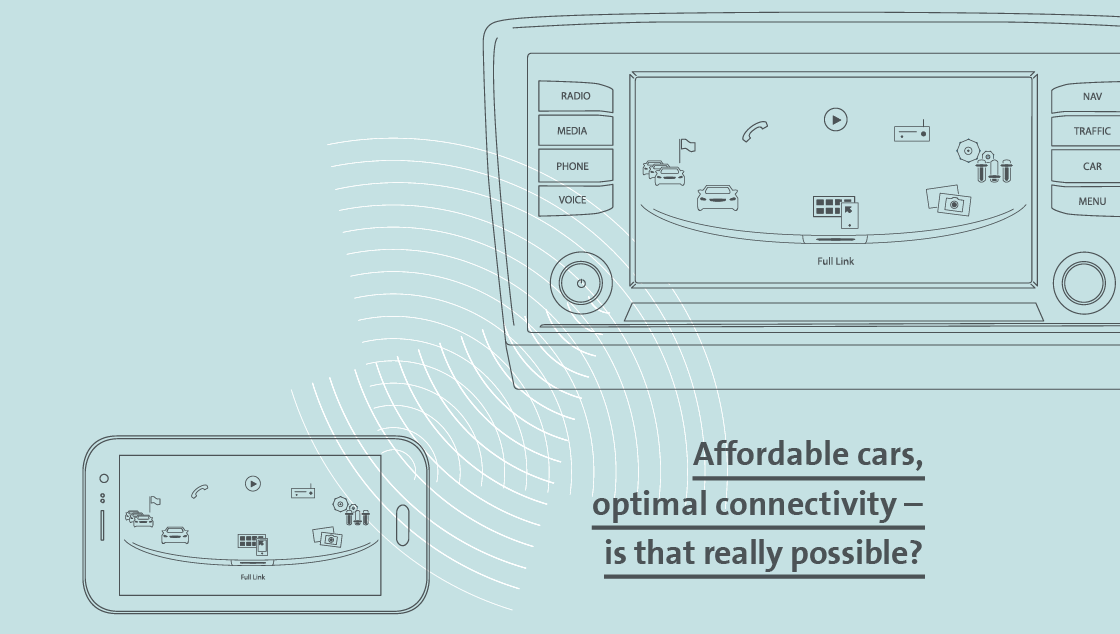 More and more people want to be constantly in touch with the digital world – and expect their car to have an efficient smartphone connection, too. But smartphones and cars do not always interact without a hitch. That is why SEAT has launched the "SEAT CONNECT" range. All models have in-built connectivity because they leave the factory complete with a smartphone and the preinstalled SEAT ConnectApp. Thanks to the SEAT Full Link connectivity solution, the smartphone can connect with the car via any standard interface and display content directly on the 6.5 inch high-resolution color touchscreen. To make sure the driver can concentrate fully on the road, the system not only includes a hands-free feature but also has a text reading and dictating function for handling e-mails and social media accounts. In addition, functions such as call lists or contact addresses can easily be called up onto the touchscreen.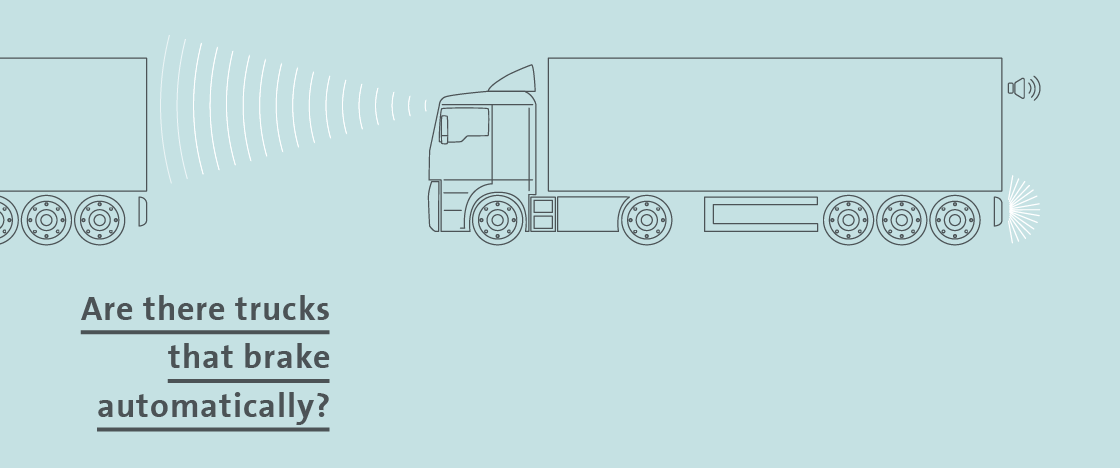 Two of the most common causes of traffic accidents involving trucks are rear-end collisions and lane departures. The Volkswagen Group is therefore working intensively on assistance systems for commercial vehicles designed to help prevent these kinds of accidents. For example, "Emergency Brake Assist" (EBA) has been standard on all MAN truck ranges – from light- to heavy-duty models – and all coaches for several years now. The system automatically initiates an emergency stop in critical situations. MAN has now developed this system further. The new generation of EBA combines information from radar sensors installed on the front end of the vehicle with data from an additional camera integrated in the windshield. That means the assistant can detect dangerous situations even more quickly and reliably. In case of an emergency stop, the EBA system also activates an emergency brake signal in addition to the brake lights to prevent secondary accidents. The hazard warning light flashes to warn following traffic of the emergency.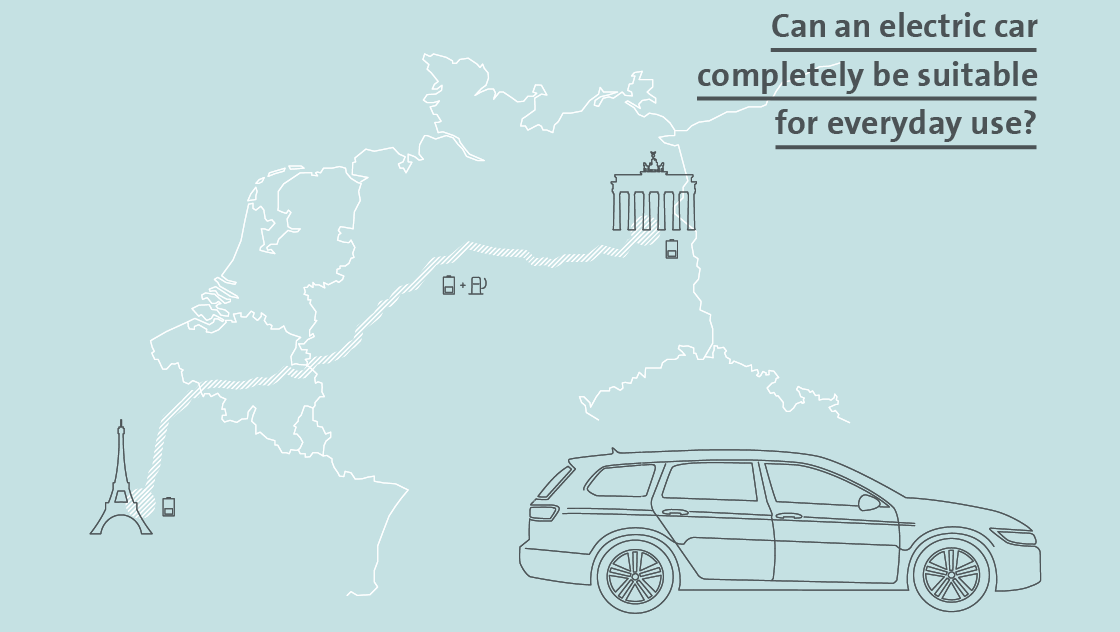 Small electric cars have a greater range than larger ones because they weigh less. For families, though, they are not entirely suitable because the space for passengers and luggage is limited. Larger electric cars offer that space, but they face the challenge of how to deliver on range. The Volkswagen Passat GTE1 resolves these conflicting goals by combining an electric motor with an internal combustion engine. For shorter journeys, the plug-in hybrid can drive up to 50 kilometers on an electric 85-kilowatt (115 PS) engine powered by a lithium-ion battery – in all-electric mode and with zero local emission capability. For longer journeys, the electric motor teams up with a 1.4-liter TSI engine to generate a system output of 160 kilowatts (218 PS) and achieve a range of over 1,100 kilometers – sufficient to travel non-stop from Berlin to Paris. With room for five and storage space for up to 1,613 liters in the wagon version, the Passat GTE is a versatile hybrid that really is suitable for everyday use.
1 Volkswagen Passat GTE fuel consumption in l/100 km combined from 1.7 to 1.6; energy consumption in kWh/100 km combined from 12.9 to 12.2; CO2 emissions in g/km combined from 39 to 37; CO2 efficiency class A+.