Volkswagen Commercial Vehicles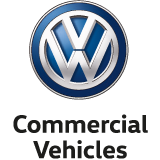 Volkswagen Commercial Vehicles celebrated a special anniversary in 2015: 65 years ago, its first vehicle from the popular T series rolled off the production line. The sixth T generation was launched in the reporting period with a multitude of technical innovations.
BUSINESS DEVELOPMENT
Hardly any other vehicle is spoken of as fondly as the "Bulli" from Volkswagen Commercial Vehicles. The T series (Multivan/ Transporter), which has sold around 12 million units to date, celebrated its 65th anniversary in 2015. In keeping with this, the Volkswagen Commercial Vehicles brand unveiled a new version of its successful model last year. The sixth T generation was launched with major technical innovations that ensure greater safety, comfort and an improved driving experience together with lower fuel consumption and emissions. It also features driver assistance systems such as City Emergency Brake, Adaptive Dynamic Chassis Control and a radio navigation system that is fitted with a proximity sensor and mobile online services. In addition, Volkswagen Commercial Vehicles presented the fourth generation of the Caddy – one of the most successful urban delivery vans. The Caddy likewise boasts a multitude of new safety and comfort features, as well as driver assistance systems. The natural-gas-powered Caddy TGI was introduced as the successor to the Caddy EcoFuel. On a 100 km stretch of road, it uses up to 1.7 kg less gas than its predecessor.
Volkswagen Commercial Vehicles delivered 431 thousand vehicles to customers in 2015, 3.5% fewer than in the previous year. Deliveries in Western Europe were down slightly on the 2014 figure (−2.5%), but rose by 26.7% in the Middle East.
Unit sales increased by 3.0% in 2015 to 456 thousand vehicles.
Volkswagen Commercial Vehicles produced 410 thousand vehicles in 2015, up 3.6% year-on-year. The Crafter produced at a contractual partner's plants is not included in these figures. The next generation of the Crafter will roll off the production line at the new Volkswagen Commercial Vehicles plant in Wrzesnia, Poland, from the second half of 2016. The plant in Hanover produced 176 (169) thousand units of the Amarok, Caravelle/Multivan and Transporter last year. The plant in Poznan manufactured 171 (176) thousand units of the Caddy and T5. Production of the Amarok in South America increased, driven by exports.
SALES REVENUE AND EARNINGS
Volkswagen Commercial Vehicles generated sales revenue of €10.3 (9.6) billion in fiscal year 2015. Operating result before special items decreased by 24.2% year-on-year to €382 million. Higher expenditures for the renewal of the product portfolio were offset by positive effects from the increase in unit sales and improvements in exchange rates. The operating return on sales before special items decreased in the reporting period from 5.3% to 3.7%.
Of the T series production
| | | | | |
| --- | --- | --- | --- | --- |
| PRODUCTION | | | | |
| Units | | 2015 | | 2014 |
| | | | | |
| Caravelle/Multivan, Kombi | | 96,341 | | 94,336 |
| Transporter | | 82,509 | | 83,947 |
| Amarok | | 81,019 | | 69,695 |
| Caddy | | 76,048 | | 71,535 |
| Caddy Kombi | | 74,302 | | 76,564 |
| | | 410,219 | | 396,077 |
VOLKSWAGEN COMMERCIAL VEHICLES BRAND

2015

2014

%

Deliveries (thousand units)

431

447

−3.5

Vehicle sales

456

442

+3.0

Production

410

396

+3.6

Sales revenue (€ million)

10,341

9,577

+8.0

Operating result before special items

382

504

−24.2

as % of sales revenue

3.7

5.3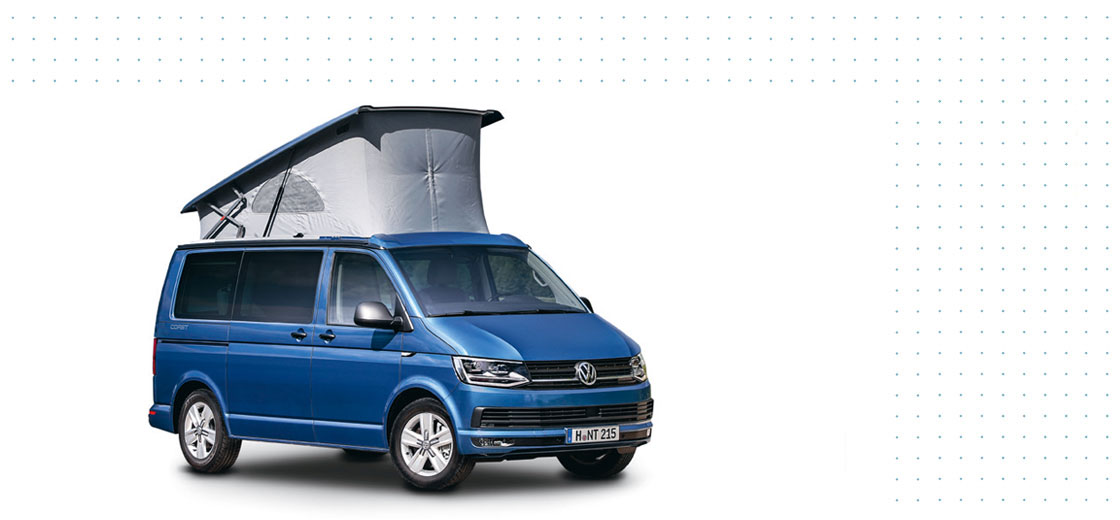 DELIVERIES BY MARKET
in percent