MAN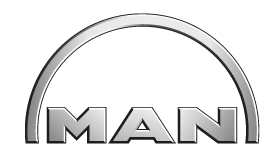 MAN looked back on 100 years of commercial vehicle production last year. The program for the future will help strengthen the company.
BUSINESS DEVELOPMENT
The MAN truck and bus production story began 100 years ago. On June 21, 1915, "Lastwagenwerke M.A.N.-Saurer" was entered in the City of Nuremberg's commercial register. MAN produced a real highlight to mark the anniversary: the TGX D38 "100 Years Edition" impresses with both its equipment features and its strong and efficient engines. In 2015, MAN launched a comprehensive program for the future to strengthen the company in the competitive environment. It covers all key areas of the company and has a particular focus on restructuring the production locations and streamlining all areas of administration. The Power Engineering Business Area completed a power station on the Caribbean island of Guadeloupe in 2015. In China and Norway, state-of-the-art plants with compressors from MAN were inaugurated.
The key figures presented in this chapter comprise the Trucks and Buses businesses and the Power Engineering Business Area.
The economic environment remained difficult for MAN in fiscal year 2015. While the Western and Central European commercial vehicle market, buoyed by the positive economic momentum, recorded encouraging growth, demand in Russia and South America was lower than the already weak level of the previous year. Orders received decreased by 11.7% overall to 108 thousand vehicles. MAN delivered 102 thousand commercial vehicles, 14.7% fewer than in the previous year, of which 10 (14) thousand were buses.
MAN produced 101 (116) thousand commercial vehicles in the reporting period, of which 10 (12) thousand were buses. The Munich plant, which is currently being expanded with a modern and efficient cab paint shop, reached its 60th anniversary in the reporting period.
In the year under review, orders received in the Power Engineering Business Area fell to €3.4 (3.9) billion. In addition to the still difficult situation in the shipping industry, economic development in emerging markets and developing countries and the low oil price inhibited business.
SALES REVENUE AND EARNINGS
The MAN brand's sales revenue decreased by 4.1% to €13.7 billion in 2015, of which €3.8 (3.7) billion was attributable to the Power Engineering segment. Operating result before special items was €277 (384) million. The operating return on sales before special items amounted to 2.0 (2.7)%. Restructuring measures resulted in special items of €−0.2 billion.
Of commercial vehicle production
| | | | | |
| --- | --- | --- | --- | --- |
| PRODUCTION | | | | |
| Units | | 2015 | | 2014 |
| | | | | |
| Trucks | | 90,581 | | 104,412 |
| Buses | | 10,244 | | 11,660 |
| | | 100,825 | | 116,072 |
| | | | | | | |
| --- | --- | --- | --- | --- | --- | --- |
| MAN BRAND | | | | | | |
| | | 2015 | | 2014 | | % |
| | | | | | | |
| Orders received (thousand units) | | 108 | | 122 | | −11.7 |
| Deliveries | | 102 | | 120 | | −14.7 |
| Vehicle sales | | 102 | | 120 | | −14.7 |
| Production | | 101 | | 116 | | −13.1 |
| Sales revenue (€ million) | | 13,702 | | 14,286 | | −4.1 |
| Operating result before special items | | 277 | | 384 | | −27.9 |
| as % of sales revenue | | 2.0 | | 2.7 | | |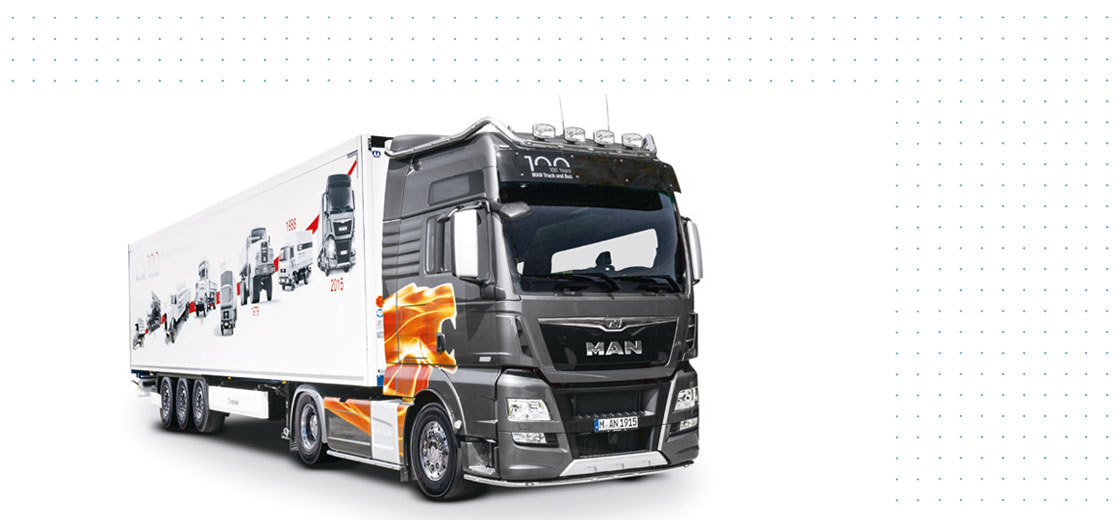 DELIVERIES BY MARKET
in percent