Audi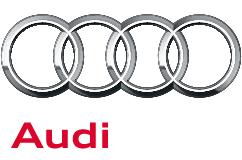 The Audi brand continued its global growth course in 2015, again setting a record with 1.8 million vehicles delivered. The new generation of the Audi A4 provides high-tech at the highest level and underscores the brand's leadership claim in the premium segment.
BUSINESS DEVELOPMENT
In 2015, the Audi brand unveiled the new generation of its bestselling Audi A4, which boasts innovative technology highlights and underscores the brand's leadership claim in the premium segment. The brand with the four rings also raised the bar with the second generation of the Audi Q7. This large SUV excels with new solutions in all areas of technology – lightweight engineering, drive technology, suspension technology, infotainment and driver assistance systems. The Audi Q7 e-tron quattro, which was also presented in 2015, is the first Q-series model with a plug-in hybrid drive and the world's first hybrid with a six-cylinder diesel engine and permanent four-wheel drive.
The Audi brand delivered 1.8 million vehicles in fiscal year 2015 (+3.6%), setting a new sales record. Growth was particularly high in Spain (+16.5%), Italy (+10.3%) and the USA (+11.1%).
The Audi brand sold 1.5 million vehicles last year, up 5.9% year-on-year. In addition, a further 510 thousand Audi vehicles were sold by the FAW-Volkswagen Chinese joint venture. There was particularly strong demand for the A3 series and the revamped Audi A6, as well as the Q3, Q5 and Q7 SUVs. Automobili Lamborghini S.p.A. increased its unit sales to 3,433 vehicles, compared with 2,521 vehicles in the previous year. The models from the Huracán series were especially well received by customers.
A total of 1.8 million Audi models were produced worldwide in fiscal year 2015, 1.5% more vehicles than in the previous year. The new plant in San José Chiapa, Mexico, will start series production in mid-2016 with planned capacity of 150,000 vehicles per year. Lamborghini produced 3,707 (2,650) vehicles.
SALES REVENUE AND EARNINGS
The Audi brand recorded sales revenue of €58.4 billion in 2015, an increase of €4.6 billion year-on-year. Operating result before special items was on a par with the prior-year level, at €5.1 (5.2) billion. In addition to growth in unit sales, a favorable mix and exchange rate trends had a positive effect. High upfront expenditures for new products and technologies and the expansion of the international production network had a negative impact on earnings. The brand's operating return on sales before special items amounted to 8.8 (9.6)%. The diesel issue, in particular, led to special items of €−0.3 billion. The financial key performance indicators for the Lamborghini and Ducati brands are included in the financial figures for the Audi brand.
Vehicles delivered in 201
| | | | | |
| --- | --- | --- | --- | --- |
| PRODUCTION | | | | |
| Units | | 2015 | | 2014 |
| | | | | |
| Audi | | | | |
| A3 | | 370,144 | | 351,526 |
| A4 | | 318,788 | | 328,465 |
| A6 | | 293,960 | | 307,693 |
| Q5 | | 267,861 | | 260,853 |
| Q3 | | 205,445 | | 200,097 |
| A1 | | 116,250 | | 115,377 |
| Q7 | | 82,340 | | 61,012 |
| A5 | | 79,133 | | 88,545 |
| TT | | 35,510 | | 17,621 |
| A7 | | 29,158 | | 27,709 |
| A8 | | 27,065 | | 39,557 |
| R8 | | 2,074 | | 2,169 |
| Q2 | | 67 | | – |
| | | 1,827,795 | | 1,800,624 |
| | | | | |
| Lamborghini | | | | |
| Huracán Coupé | | 2,559 | | 1,540 |
| Aventador Coupé | | 666 | | 456 |
| Aventador Roadster | | 413 | | 654 |
| Huracán Roadster | | 69 | | – |
| | | 3,707 | | 2,650 |
| | | | | |
| Audi brand | | 1,831,502 | | 1,803,274 |
| | | | | |
| Ducati, motorcycles | | 55,551 | | 45,339 |
| | | | | | | |
| --- | --- | --- | --- | --- | --- | --- |
| AUDI BRAND | | | | | | |
| | | 2015 | | 2014 | | % |
| | | | | | | |
| Deliveries (thousand units) | | 1,806 | | 1,744 | | +3.6 |
| Audi | | 1,803 | | 1,741 | | +3.6 |
| Lamborghini | | 3 | | 3 | | +28.3 |
| Vehicle sales | | 1,529 | | 1,444 | | +5.9 |
| Production | | 1,832 | | 1,803 | | +1.6 |
| Sales revenue (€ million) | | 58,420 | | 53,787 | | +8.6 |
| Operating result before special items | | 5,134 | | 5,150 | | −0.3 |
| as % of sales revenue | | 8.8 | | 9.6 | | |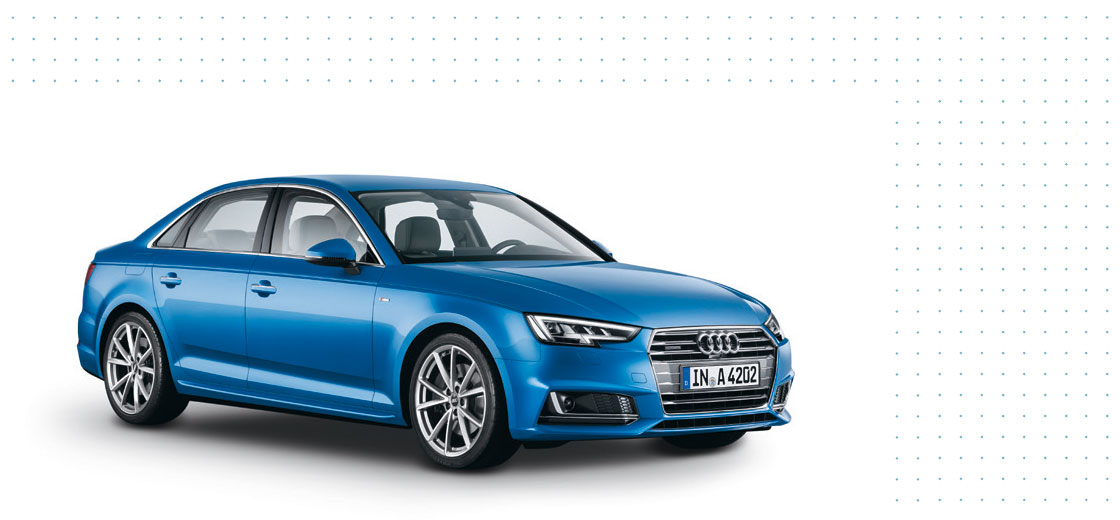 DELIVERIES BY MARKET
in percent