Volkswagen Financial Services

Volkswagen Financial Services continued on its growth trajectory in 2015 and made a significant contribution to the Volkswagen Group's earnings. The focus was on the further development of private leasing, the expansion of the product portfolio of mobility services, and warranty and maintenance products.
STRUCTURE OF VOLKSWAGEN FINANCIAL SERVICES
Volkswagen Financial Services' portfolio of services covers dealer and customer financing, leasing, banking and insurance activities, fleet management and mobility offerings in 51 countries. Volkswagen Financial Services AG is responsible for global coordination of the Group's financial services activities, the only exceptions being the financial services business of the Scania and Porsche brands and of Porsche Holding Salzburg. The principal companies in this division in Europe are Volkswagen Bank GmbH, Volkswagen Leasing GmbH and Volkswagen Versicherungsdienst GmbH. VW CREDIT, INC. operates financial services activities in North America.
BUSINESS DEVELOPMENT
Volkswagen Financial Services generated record results again in fiscal year 2015. Close cooperation with the Volkswagen Group brands, growth in the existing markets and the expansion of our international presence contributed to this success.
In order to expand its product portfolio of mobility services, Volkswagen Financial Services AG acquired 92.9% of the shares in the innovative mobility services provider sunhill technologies. This German company is a pioneer in cashless payment methods and a leader in parking space management. The sunhill technologies cashless payment system currently has more than 2 million users at over 150 locations across Europe.
Volkswagen Financial Services further developed its private leasing business in the reporting period, doing even more to meet the changing needs of many customers for more flexible, hassle-free mobility. It focused on the DEKRA-certified vehicle return process and the "RückgabeschutzPlus" return protection component that covers possible damage to the vehicle in excess of normal wear and tear.
Since January 2015, Volkswagen Financial Services has offered private and business customers the option of recharging their vehicles and filling up with fuel throughout Germany using the Charge&Fuel Card, thus benefiting from a simple payment method from a single source, as well as attractive, transparent prices.
Contracts as of December 31, 2015
Volkswagen Financial Services AG continued its internationalization path in fiscal year 2015: in March, Porsche Volkswagen Servicios Financieros SpA started operating in Chile, providing vehicle financing and insurance services. The wholly-owned Group company is a joint venture between Volkswagen Financial Services AG and the Porsche Holding Salzburg subsidiary Porsche Bank AG. This market entry in Chile is designed to jointly boost sales.
In Puerto Rico, VW CREDIT, INC. entered into a partnership with Reliable Financial Services, the largest local automotive financing company. This enables Volkswagen Passenger Cars and Audi dealers to offer attractive financing to customers in Puerto Rico buying new vehicles.
The acquisition of all of the shares in Guangzhou Zhiwei Car Leasing Co. Ltd. was completed in October 2015. The purpose of this acquisition is the further regional expansion of the long-term rental business in the Chinese market.
The Volkswagen financial services provider's funding strategy again proved successful in 2015. The core elements are diversification of the instruments used and the broadest possible local funding. This particularly includes money market and capital market instruments, asset-backed securities (ABS) transactions and customer deposits.
Volkswagen Financial Services AG issued two public bonds with a volume of €1.25 billion in April 2015. Volkswagen Leasing GmbH placed two bonds with a total volume of €1.5 billion in the summer. Internationally, it was possible to cover refinancing requirements through bonds in Mexico, Australia, Scandinavia, South Korea, Brazil, India and Japan.
ABS issues are used to securitize loan and leasing receivables in various currency areas. Receivables totaling €7.8 billion were securitized in 12 ABS transactions worldwide in 2015. In May 2015, Volkswagen Financial Services AG issued the VCL 21 transaction with a volume of €1.0 billion from securitized German leasing contracts – the auto ABS transaction with the lowest risk premium in Europe since the 2008 financial crisis. Shortly afterwards in July, Volkswagen Bank GmbH established the new Driver Master program, and at the same time issued the second auto ABS transaction in China. At the end of September, Volkswagen Financial Services issued the Driver España two transaction at attractive terms. In November, the VCL 22 was placed with a volume of €0.9 billion. Other international ABS transactions were carried out, for example, in Australia, Brazil, France, the UK, Japan and South Korea.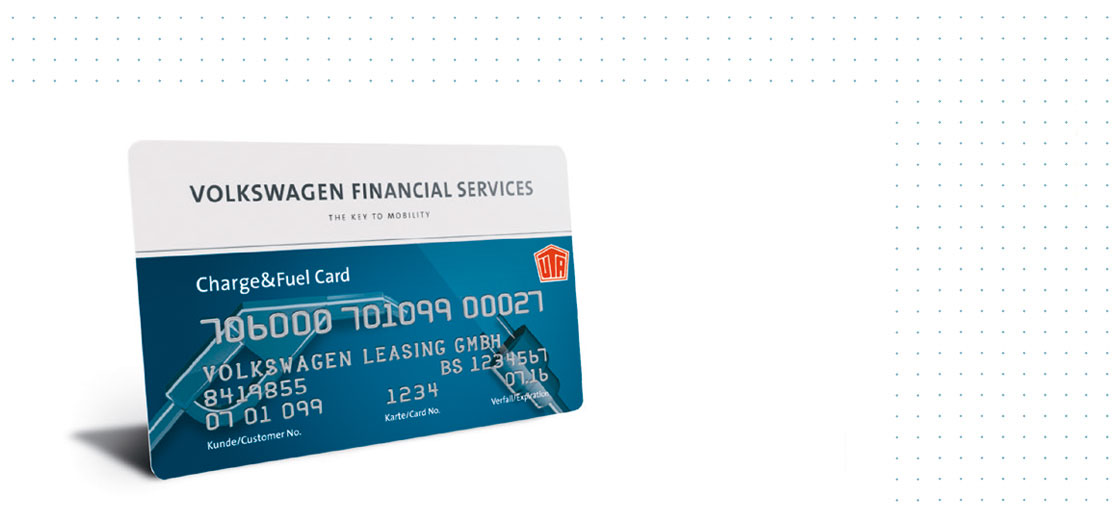 At 5.2 million contracts, the number of new financing, leasing, service and insurance contracts signed in 2015 was 2.8% higher than in the previous year. At 13.2 million, the total number of contracts as of December 31, 2015 was a new record figure (+6.8%). This included 8.4 million contracts in the Customer Financing/Leasing area, up 6.6% on the figure for 2014. The Service/Insurance area posted a year-on-year increase of 7.2% to 4.9 million contracts. With credit eligibility criteria remaining unchanged, the penetration rate, expressed as the ratio of financed or leased vehicles to relevant Group delivery volumes – including the Chinese joint ventures – rose to 31.3 (30.6)%.
Volkswagen Bank's direct banking operations managed 1,428 (1,403) thousand accounts at the end of the reporting period. Volkswagen Financial Services employed 13,329 people globally at the reporting date, including 6,513 in Germany.
SALES REVENUE AND EARNINGS
Volkswagen Financial Services generated sales revenue of €25.9 billion in the past fiscal year, a year-on-year increase of 17.0%. At €1.9 billion, operating result exceeded the prior-year figure by 12.9%. Higher volumes and positive exchange rate effects offset the increased expenses for meeting regulatory requirements and the continuing pressure on margins. With this new record result, Volkswagen Financial Services continued to make a significant contribution to Group earnings, as it has done in the previous years.
VOLKSWAGEN FINANCIAL SERVICES

2015

2014

%

| | |
| --- | --- |
| 1 | Excluding provisions and deferred tax liabilities. |
| 2 | Earnings before tax as a percentage of average equity (continuing operations). |
| 3 | Liabilities as a percentage of equity. |

Number of contracts

thousands

13,230

12,383

+6.8

Customer financing

5,833

5,560

+4.9

Leasing

2,518

2,274

+10.8

Service/Insurance

4,879

4,549

+7.2

Lease assets

€ million

27,777

22,942

+21.1

Receivables from

€ million

Customer financing

64,020

59,719

+7.2

Dealer financing

16,846

15,030

+12.1

Leasing agreements

20,461

18,930

+8.1

Direct banking deposits

€ million

25,450

23,774

+7.0

Total assets

€ million

157,855

137,438

+14.9

Equity

€ million

18,607

15,184

+22.5

Liabilities1

€ million

133,237

117,803

+13.1

Equity ratio

%

11.8

11.0

Return on equity before tax2

%

11.9

13.1

Leverage3

7.2

7.8

Operating result

€ million

1,921

1,702

+12.9

Earnings before tax

€ million

2,015

1,747

+15.3

Employees at Dec. 31

13,329

12,821

+4.0