ŠKODA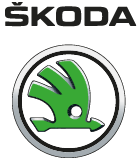 ŠKODA celebrated the company's 120th anniversary in 2015. At the same time, the Czech brand launched its redesigned flagship model, the new Superb. The locations in Mladá Boleslav, Vrchlabí and Kvasiny are being expanded.
BUSINESS DEVELOPMENT
In 2015, ŠKODA entered its 120th year of business. The company is one of the oldest automotive manufacturers in the world. Last year, the Czech brand remained on its successful course and continued its model rollout. It presented its redesigned flagship model, the new Superb. The vehicle features modern, expressive and emotional styling, as well as being the most spacious model in its segment. ŠKODA continues to focus on growth: the automatic transmission production capacity in the Vrchlabí plant is being increased from 1,500 to 2,000 units per day. The engine center that opened at the company's base in Mladá Boleslav in 2014 is being expanded through the addition of a new emissions center that will help to further reduce the emissions of future models; the opening is planned for mid-2016. ŠKODA also announced that it would complete the expansion and modernization of its vehicle production facility in Kvasiny by 2018.
The ŠKODA brand's deliveries to customers worldwide in 2015 totaled 1.1 million vehicles (+1.8%), which was another record figure. China remained the brand's largest single market. ŠKODA exhibited clear growth in Central and Western Europe, particularly in Spain (+23.5%), the Czech Republic (+21.1%) and Italy (+16.8%), as well as in Turkey (+58.4%).
ŠKODA's unit sales in the reporting period slightly exceeded the previous year's level at 800 (796) thousand vehicles. In particular, there was strong demand for the new Fabia and the models in the Octavia family. The difference between figures for deliveries and unit sales is mainly due to the fact that the vehicle-producing joint ventures in China are not counted as ŠKODA brand companies.
In 2015, the ŠKODA brand produced 1,037 (1,050) thousand units worldwide across seven series. The 17 millionth vehicle manufactured by ŠKODA rolled off the production line at the company's base in Mladá Boleslav in the reporting period.
SALES REVENUE AND EARNINGS
The ŠKODA brand's sales revenue increased by 6.2% to €12.5 billion last year. The 11.9% increase in operating result to €915 million is primarily attributable to positive volume and mix effects, optimized material costs and more advantageous exchange rates. The operating return on sales rose from 7.0% in the previous year to 7.3%.
| | | | | |
| --- | --- | --- | --- | --- |
| PRODUCTION | | | | |
| Units | | 2015 | | 2014 |
| | | | | |
| Octavia | | 425,629 | | 397,433 |
| Fabia | | 195,349 | | 162,954 |
| Rapid | | 189,187 | | 228,175 |
| Yeti | | 89,890 | | 107,084 |
| Superb | | 84,550 | | 82,079 |
| Citigo | | 41,280 | | 41,974 |
| Roomster | | 11,166 | | 29,983 |
| | | 1,037,051 | | 1,049,682 |
| | | | | | | |
| --- | --- | --- | --- | --- | --- | --- |
| ŠKODA BRAND | | | | | | |
| | | 2015 | | 2014 | | % |
| | | | | | | |
| Deliveries (thousand units) | | 1,056 | | 1,037 | | +1.8 |
| Vehicle sales | | 800 | | 796 | | +0.5 |
| Production | | 1,037 | | 1,050 | | −1.2 |
| Sales revenue (€ million) | | 12,486 | | 11,758 | | +6.2 |
| Operating result | | 915 | | 817 | | +11.9 |
| as % of sales revenue | | 7.3 | | 7.0 | | |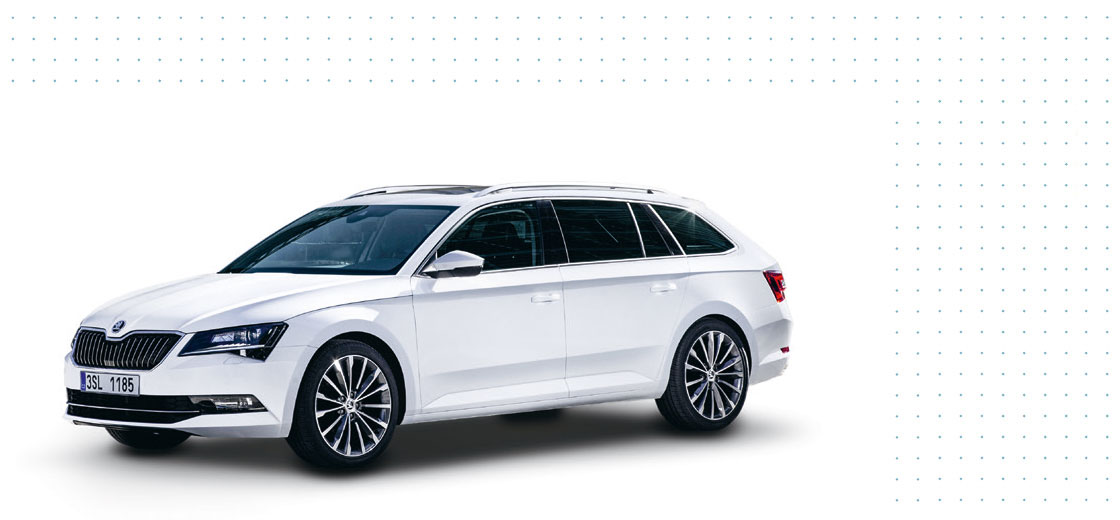 DELIVERIES BY MARKET
in percent